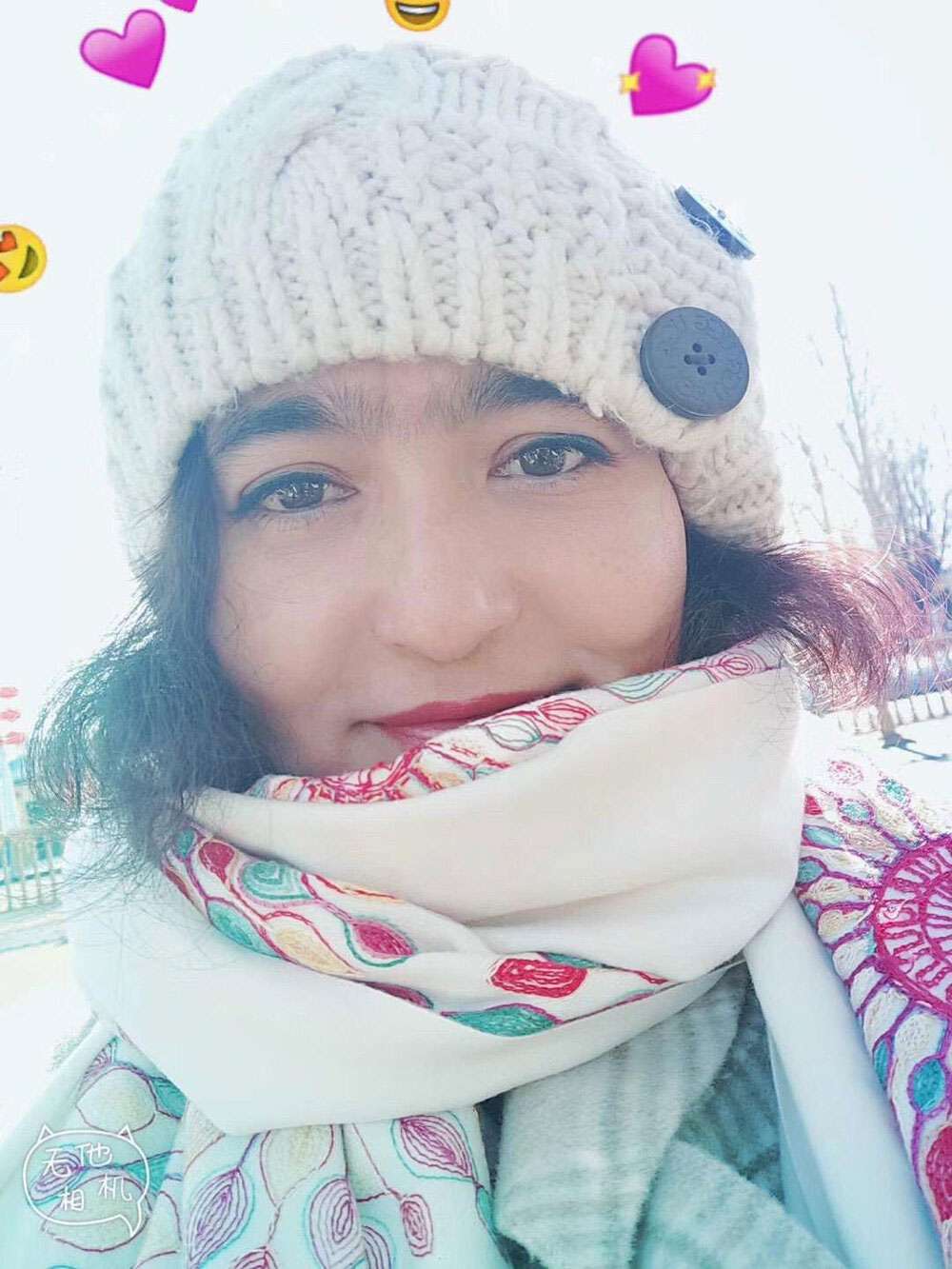 Mahira Yakub
Assumed Location
Prison, Ghulja (Yining)
Suspected Reasons for Arrest or Detention
Ethnicity, transfer of money to parents abroad
Official Reason for Arrest or Detention
"Giving material support to terrorist activity"
Last Contact
September 2020
Mahira has been held in the Yining Detention Centre since April 2019 for "giving material support to terrorist activity" after transferring money to her parents in Australia in 2013. She has had no access to her family or a lawyer of her choice. Mahira's cousin, now in Sweden, told Amnesty International the money was intended for her parents to buy a house in Australia. In February 2021, the Chinese authorities confirmed Mahira had been sentenced to six years and six months in prison, but it is unclear whether Mahira was granted a fair trial. They also confiscated her savings.
Before being detained in prison, Mahira was held in an internment camp from March to December 2018, where she suffered from a liver damage requiring hospitalization for three months. It is unclear whether she still needs medication for this condition and, if so, whether she can access adequate medical treatment while in prison.
Personal Details
Mahira is a hard-working single mother who loves spending time with her children. Despite having three jobs to ensure an adequate income for the family, Mahira always managed to have some free time for her kids so that she could teach them the importance of diversity and family values. They used to love reading books and watching TV series together.
Date of Birth
5 October 1977
Profession
Insurance company employee, Mandarin tutor