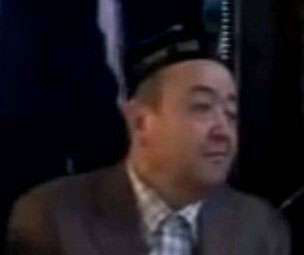 Abdurishid Hoshur
Assumed Location
Internment camp
Suspected Reasons for Arrest or Detention
Transfer of money to family members abroad
Official Reason for Arrest or Detention
Unknown
Last Contact
December 2017
Abdurishid's daughter told Amnesty International that Abdurishid, a restaurant owner from Artux County, was taken away in December 2017. His daughter, currently living in Turkey, thinks that he has been held in an internment facility for allegedly sending money to family members in Egypt.
Before being detained, Abdurishid asked his daughter not to return to China when she was at university on a Turkish scholarship programme. Her father told her that people who went abroad were experiencing some problems in China, and he gradually removed their contact and accounts on WeChat.
Abdurishid's oldest son, Rizayidin Abdurishid, is also in a detention facility.
Personal Details
Abdurishid is a businessman and restaurant owner however his halal restaurant was closed down after his arrest and some of the staff were taken away. He is a strict man who does not like to socialize. The eldest brother in his family, Abdurishid took on the role as head of the family after his father passed away.
Profession
Businessman, a chain restaurant owner