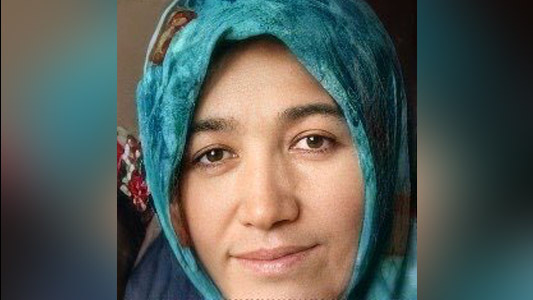 Zuhre Suphi
Assumed Location
Prison, Kumul (Hami)
Suspected Reasons for Arrest or Detention
Helping daughter studying in Turkey
Official Reason for Arrest or Detention
Unknown
Zuhre's daughter, currently living in Turkey, told Amnesty International that the last time she spoke to her mother was 25 May 2017. Soon after, Zuhre was sentenced to six years' imprisonment in Kumul, according to her relatives. Based on the information Zuhre's daughter has been able to gather, Zuhre was imprisoned merely for helping her daughter study abroad and sending her money.
Zuhre's husband, Mahmud Hamdullah, is also held in a detention facility.
Personal Details
Zuhre used to run a tailor shop in Kumul. She likes to read books and teach others how to make clothes.
Date of Birth
26 May 1972