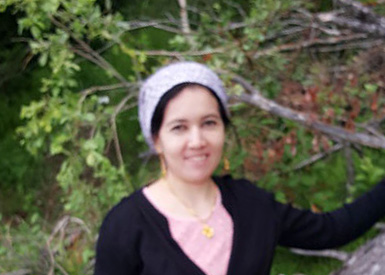 Sitinisahen Gupur
Assumed Location
Prison, Kashgar
Suspected Reasons for Arrest or Detention
Travelling to Egypt and daughters studying abroad
Official Reason for Arrest or Detention
Unknown
Last Contact
1 April 2017
Sitinisahen was arrested on 1 April 2017 along with her husband, Ali Memet. Sitinisahen's daughter – who now lives in Turkey – found out about the arrest few days later, through a family member in Xinjiang, while she was studying in Egypt with her sister. She was later able to find out that her mother was sentenced to 12 years imprisonment and is held in a prison in Kashgar. According to Sitinisahen's daughter, after the arrest her mother spent some time in an internment camp and was hospitalized for around two weeks, before being sent to prison.
Sitinisahen's daughter has no information or evidence of the charges against her mother, nor does she know whether her mother had a trial or access to a lawyer of her choice. She believes that her mother has been detained because she and her sister studied in Egypt, and she travelled to visit them.
Sitinisahen's daughter is worried about her mother's health because Sitinisahen suffers from various health problems and requires regular checks and medication.
Personal Details
Sitinisahen was a businesswoman and used to run a beauty centre before being arrested. She is described as very loving and a caring and supportive mother who missed her two daughters very much. Her daughter recalled her mother's visit to Egypt and added: "she came to visit us in Egypt during Ramadan. She invited my friends over because, as she said, 'they are also missing their mum's food'."
Date of Birth
2 August 1973
Profession
Businesswoman, beauty center owner