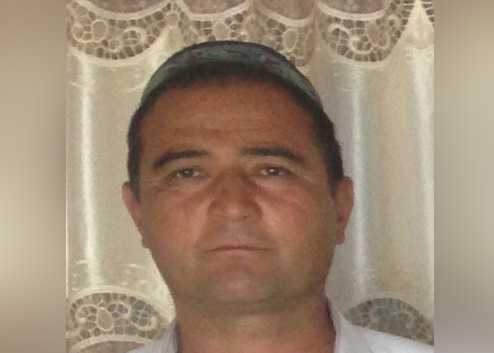 Parhat Rasul
Assumed Location
Prison, Sanji (Changji)
Suspected Reasons for Arrest or Detention
Religious practices, charity work
Official Reason for Arrest or Detention
Unknown
Parhat's brother, who now lives in Turkey, told Amnesty International that the last time he heard from Parhat was over a video-call in May 2017. During that call, Parhat mentioned that he was considering leaving China with his family because he had heard of many people being arrested and was afraid for his safety and that of his family. However, a few days after the call, all the family passports were confiscated and Parhat was taken away from his home by the Chinese authorities and sent first to an internment camp, then moved to a prison. Parhat's brother only found out about what had happened to his brother one month later, through their father who was living in Xinjiang. Finally, a year later, through a reliable source, Parhat's brother discovered that Parhat has been sentenced to nine years imprisonment and is now held in a prison in Sanji (Changji).
Parhat's brother has lost connection with his family in Xinjiang, and is therefore unable to check with family members who live there whether the Chinese authorities have shared any documentation about Parhat's case.
Personal Details
Parhat was a farmer and a part-time butcher before being sent to prison. He also loved helping his community. Parhat's brother added: "he's always supportive to me and to the rest of the family members, he tries his best to help others. He always sees the positive side of things."
Parhat is married and has two daughters, one 14 and one 16 years old, and a son aged 11. Unfortunately, it is believed that Parhat's wife, Kalbinur, is also in prison serving a 9-year sentence. The official reasons for Parhat's arrest are unknown, but the brother Amnesty International interviewed believes that Parhat was arrested simply because he is religious and was doing charity work.
Date of Birth
November 1972
Hometown
Turpan city, Tohsun town
Profession
Farmer and part time butcher