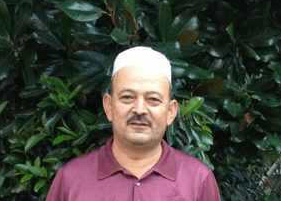 Yasin Abdurahman
Assumed Location
Prison, Aksu
Suspected Reasons for Arrest or Detention
Transfer of money to relatives abroad
Official Reason for Arrest or Detention
"Supporting terrorism"
According to his son-in-law based in Turkey, Yasin was arrested in March 2017 and spent three years in an internment camp in Bugur county. At the end of 2020 he was sentenced to 20 years in prison charged with "supporting terrorism" solely because Yasin paid for the studies of his daughter and son-in-law in Malaysia. After the sentence he was transferred to a prison in Aksu. It is unclear whether Yasin had a trial or access to a lawyer of his choice and whether he is currently able to speak with his family. Yasin's family had been petitioning the Chinese authorities for months without any response.
Personal Details
Yasin had nine different surgeries due some back problems. He was one of the richest men in the area, he was really charitable and always tried to help others.
Yasin's three brothers, Kasim Abdurahman, Mehmet Abdurahman, and Omer Abdurahman, are also in detention.
Date of Birth
18 September 1963
Hometown
Korla, Bugur county