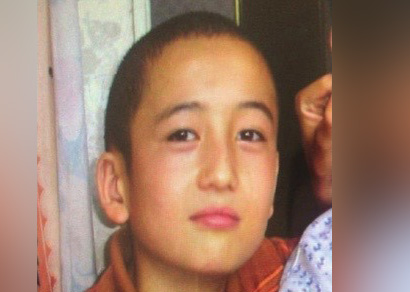 Zekeriya Emet
Assumed Location
Prison, Shihezi city
Suspected Reasons for Arrest or Detention
Religious practices
Official Reason for Arrest or Detention
Unknown
Zekeriya was arrested in 2016, whilst in his restaurant in Kucha. Police took him away with six or seven other people, after they found out that he was praying in his own restaurant.
According to Zekeriya's brother, Habubulla, who now lives in Turkey, Zekeriya immediately received a 7-year prison sentence, which was later increased to 17 years when the authorities found out that Habubulla was living abroad and teaching in an Islamic institute.
Through a connection close to the family, Zekeriya's brother found out in 2016 that Zekeriya was sent to a prison in Shihezi City. That was the last time he managed to gather information about Zekeriya. Since then he has lost all connections with family and friends back in Xinjiang and does not know how Zekeriya is doing and whether he had access to a lawyer of his choice or has access to his family in Xinjiang.
Personal Details
Zekeriya's brother describes him as independent and active from a very young age. He used to love spending time with friends and playing games with them. One of Zekeriya's dreams was to get married and have his own family. He was arrested just one week before he was supposed to get married. Zekeriya's brother ended the interview saying: "Zekeriya is just a normal Uyghur guy."
Profession
Restaurant owner