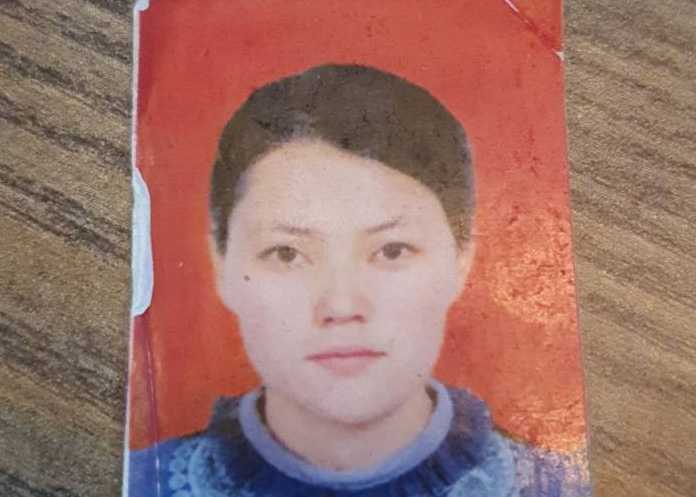 Peride Yasin
Suspected Reasons for Arrest or Detention
Ethnicity, living in Turkey
Official Reason for Arrest or Detention
Unknown
Last Contact
October 2016
The last time Peride was able to speak with her husband in Turkey was in October 2016, over the phone. She was visiting the family in Aksu, together with her infant children, after having moved to Turkey a few years before. Peride's husband remembers that last call. It was a couple of months after she arrived in Xinjiang: "In October 2016 she contacted me, she told me she was questioned for three days at the airport, after they landed [in August]. They [the police] took her passport, and let my wife go." Peride also mentioned to her husband that then she was trying to get her passport back from the authorities, given that she wanted to return to Turkey. "After her call, I didn't try to contact her because I felt they were safe, and I was afraid [something could happen to them if I called]", he added.
Later, Peride's husband discovered that Peride had been arrested and detained for two months while she tried to get her passport back. In March 2017, according to other information that Peride's husband received through some friends, he learned that Peride had been arrested again and sentenced to 10 years in prison. He also learned that their children had been sent to "orphan camp". Peride's husband has lost all connections with family and friends in Xinjiang since 2020. Moreover, he is unable to gather any official information about Peride's case from the Chinese authorities. During the interview he also said that every time he had made public appeals, the Chinese authorities had responded with threats.
Personal Details
Peride's husband describes her as a humble mother, and a great wife and person. He added, "She has the best personality." The couple got married in February 2014 and Peride moved to Turkey the same month to live with her husband. Their children were born in Turkey.
Peride's husband, still in Turkey, is very worried about his wife and children. He ended the interview saying, "my son, Abudulaziz Abdurahman, was one and a half when he left with his mum to visit Xinjiang, he wanted to act exactly like me. My daughter, Nadire Abdurahman, [was] only 3-months-old [when she left]."
Unfortunately, it is believed that the father Tothi Emet of Peride's husband has been arrested, and that Aynur Kasim, the mother of Peride's husband, is in prison with a 10-year sentence.