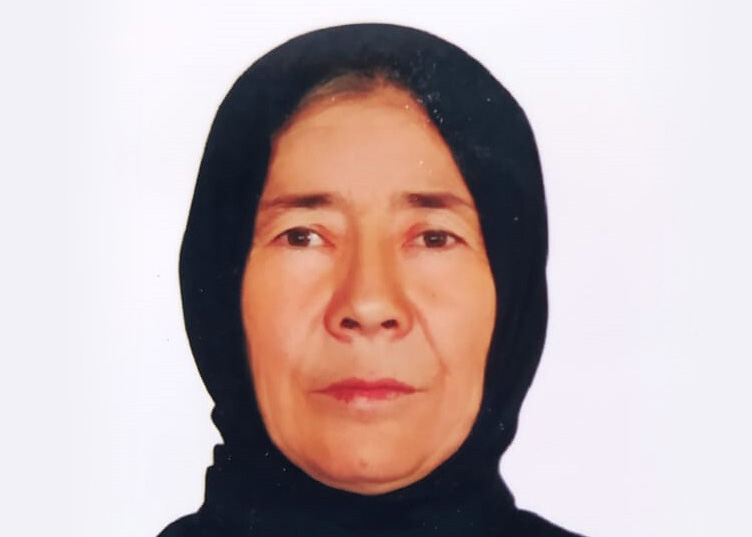 Tudinsa Mettü Mür
Assumed Location
Prison, Laskuy
Suspected Reasons for Arrest or Detention
Travelling abroad
Official Reason for Arrest or Detention
Unknown
The last time Tudinsa saw her daughter was in August 2016 in Turkey. She spent around three months there before travelling back to Hotan city. According to her daughter interviewed by Amnesty International and still based in Turkey, Tudinsa was arrested in 2017 and was sentenced to 10 years in prison. A trusted person living in Xinjiang told Tudinsa's daughter that Tudinsa spent around three months in an internment camp in Laskuy, Hotan, and then she was transferred to a prison still in Laskuy. Despite attempts to reach out to the Chinese authorities in Turkey, Tudinsa's daughter has not been provided with any official documents about the status of her mother, but she believes that Tudinsa has been detained for spending time with her in Turkey.
Tudinsa has some health issued linked to her age, in particular she suffers from high blood pressure and from some skin conditions in one of her legs. Her daughter said "I really want my mom to be released. Because of her age it doesn't make sense to be in prison."
Personal Details
Tudinsa is very religious and she used to love reading the Qur'an. She has 18 grandchildren. She loved cooking for them and playing with them.
Tudinsa's son Abdulhekim Maimaitimin and son-in-law, Kurban Tudibaki, are also in detention allegedly for having travelled to Turkey.