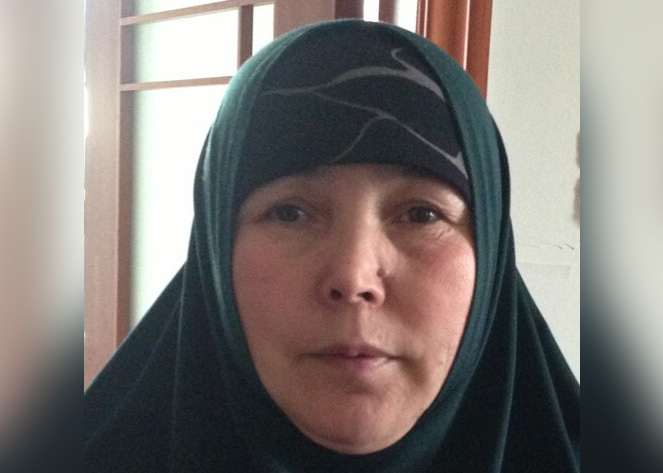 Parizat Abdugul
Suspected Reasons for Arrest or Detention
Religious practices
Official Reason for Arrest or Detention
"Involved in terrorist activities"
Last Contact
May-June 2016
The last time Parizat spoke with her son-in-law, who now lives in Turkey, was before March 2016, over a video call. During that call she sounded fine but also worried because "things were getting worse for Uyghurs in Xinjiang." According to the son-in-law Amnesty International interviewed, her house was one of those that were searched at nights.
Between May and June 2016, through some connections in her hometown, Parizat's son-in-law discovered that Parizat was sent to prison. Through them and a video posted on social media by a news channel based in Bejing, he later found out that she was accused of being "involved in terrorist activities". However, Parizat's son-in-law believes that the real reason for her arrest is related to her religious practices. He added: "It's impossible. She's a single widow woman who stayed at home most of the time, she has very few friends. How could she become a terrorist? I never imagined they [the Chinese authorities] can say she committed such a crime."
Afterwards, Parizat's son-in-law tried unsuccessfully to gather more information about her arrest through family members and friends in Xinjiang. None of his requests for information submitted to the Chinese authorities have received a response.
Personal Details
Parizat is a housewife from Turpan city. She is described by her son-in-law as a very shy person, with very few friends, who spent most her time at home.
It is believed that a brother of Parizat's son-in-law, Parhat Rasul, is also in prison serving a 9-year sentence.
Date of Birth
13 November 1965