Conclusions
Since 2017, under the guise of a campaign against "terrorism", the government of China has carried out massive and systematic abuses against millions of Muslims living in Xinjiang. The human suffering has been immense. The abuses are ongoing.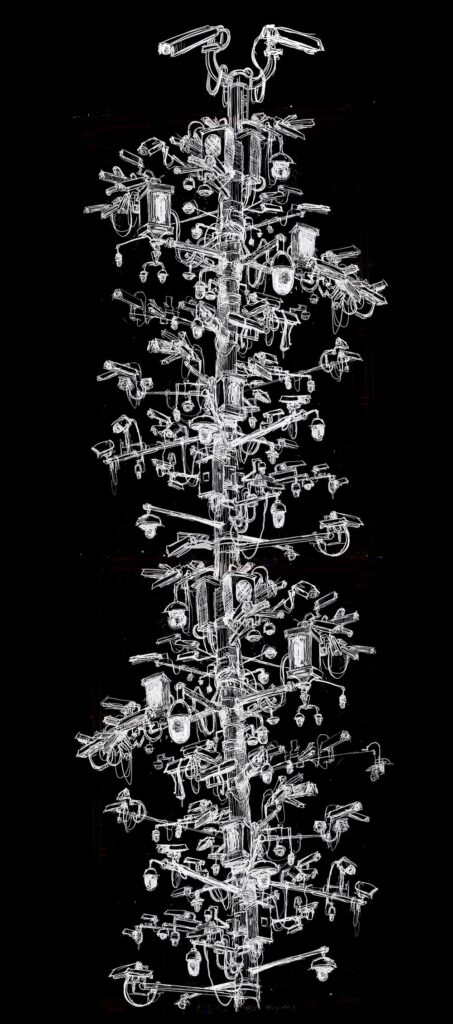 Chinese authorities initially denied the existence of this campaign. Then, perhaps because mounting evidence made outright denial indefensible, they advanced other explanations; for example, that Muslims were participating in a voluntary "education" or "training" programme. They also provided quasi-legal justifications for their actions as being a legitimate response to "terrorism" or "extremism". Moreover, the government has devoted – and continues to devote – tremendous resources to concealing the truth about its actions. It prevents millions of people living in Xinjiang from communicating freely about the situation, denies journalists and investigators meaningful access to the region, stages tours for those who do enter, and forcibly enlists members of the affected population to parrot its falsehoods.
The government's descriptions of its actions are demonstrably false, its justifications are legally and morally untenable, and its attempted cover-up should fool no one. Muslims in Xinjiang are not free to practise their religion, they are persecuted because of it; nobody chose to go to an internment camp, they were arbitrarily detained; the camps were not designed to "educate" under any reasonable understanding of the term, they were designed to erase people's cultural identities. Human rights violations of this nature are not legally permissible under any circumstance, and no reasonable assessment could consider them a proportionate response to the purported threat of terrorism. The government's attempts to hide these truths have come straight from the propagandist's playbook. Its staged tours and forced testimonies lack even an air of plausibility. They reveal nothing other than tremendous fear.
The Chinese authorities' fabrications notwithstanding, the world now knows a significant amount about what has been occurring in Xinjiang. Credible documentary, testimonial, and photographic evidence has revealed certain inescapable facts: the human rights violations have been massive in scale, methodically carried out by government officials at all levels throughout Xinjiang, and directed at parts of the population not because of anything unlawful they did but rather because of who they are and because of their beliefs and their culture. This has been nothing less than a whole-of-government effort to trample on the human rights of predominantly Muslim ethnic groups: to persecute, to detain, and to torture. The government's ongoing efforts to conceal its actions should cause the world to draw only adverse inferences about what else may have occurred and what else may still be occurring.
The government of China is responsible to prevent, stop, investigate, and punish any suspected serious violations of international human rights and to ensure reparations to victims. Given the government's unwillingness to halt its own violations, let alone to conduct impartial and thorough investigations and prosecute those suspected to be criminally responsible, the international community has a duty to take steps to protect human rights, investigate the crimes, and ensure accountability.
It has been four years since the internment camps opened in Xinjiang and the international community has done little to help the affected population. The UN has failed to fulfil its responsibilities to the people of Xinjiang. There are a number of avenues by which "the UN" could take steps to hold China to account. UN member states could take concrete action to address the situation – to convene special sessions and launch robust investigations – through the Security Council, the General Assembly or the Human Rights Council. Not only have they failed to do so, but a significant number of states continue to use their platform at these forums to defend China's human rights record in Xinjiang and beyond. The UN Secretariat – led by the Secretary-General, including the Office of the High Commissioner for Human Rights – could also take action independently of decisions by UN member states, to conduct remote monitoring and publish the details of its findings to set the record straight, as it has done in other situations. So far, its public statements have been muted and it has done no public reporting.
The failure of the UN to take decisive action to address these egregious and well-documented human rights violations, and to hold China to account for its actions, is a stain on the institution's reputation and a failure on many counts to fulfil clear mandates to address human rights situations of concern on their merits. By turning a blind eye to the suffering of millions of people in Xinjiang, the UN has effectively contributed to China's efforts to discredit the survivors and activists who have spoken out at significant personal risk, and to dehumanize the affected population. The UN and its member states must urgently remedy this situation.
Amnesty International interviewed a Han Chinese man who travelled to Xinjiang after 2017. During his time there, he spoke with a Muslim friend who told him that what was happening to Muslims in Xinjiang was worse than what was being reported in the news. When this man asked his friend why he did not speak out about the situation, the friend replied: "Let's survive first." His silence was understandable. But unlike members of predominantly Muslim ethnic minority groups living in Xinjiang, the rest of the world has no legitimate excuse not to speak out, to try to uncover the truth, to make every effort to end the violations, and to ensure accountability for the crimes. The people of Xinjiang deserve this, at the very least.